« Get Your DARPA on | Main | The Big 200 »
October 05, 2015
Chevy Got Mac'd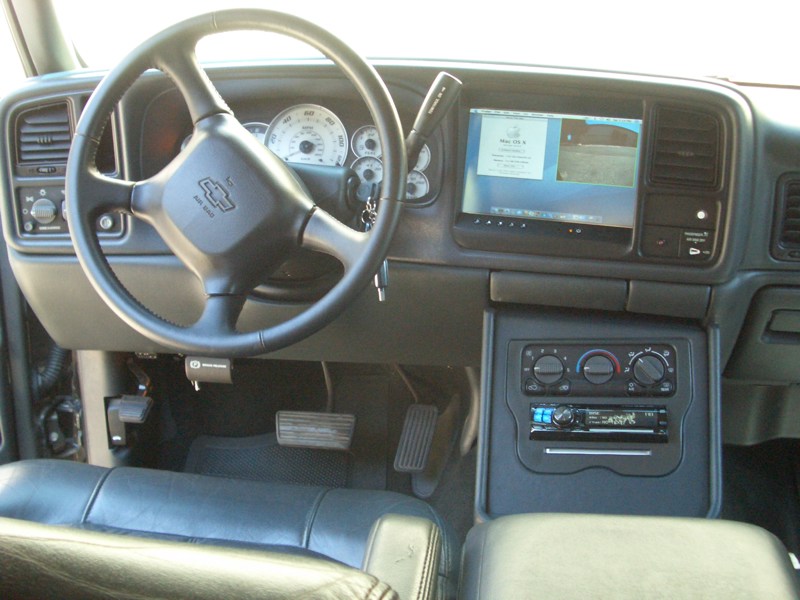 The Silverado is a kissing cousin to my Yukon so I know what lies beneath the surface of the dash. It's not good stuff in there so kudos (I HATE that word) to this guy for getting that monitor in there and making it look normal. Had I done the same thing I'd be in a world of false insurance claims... Moving right along... Hey, how about that Mac OS?
Of all of the things I could say about this install, I have to pick the keyboard out. Is that inset? How cool is that? The custom center console is no slouch either but I do think it's a tad squarish. Hey, I'm a critic, thats what I DO, I critique!
Im curious about how exactly to USE a MacMini with a touch screen without some sort of UI.
And don't think that I missed the Louis Vuitton liner in the compartment. I'm not sure how to react, its like looking at Gwen Stefani but then she turns her head around and there's a hairy mole. It kinda ruins it.
Posted by Lionel Felix at October 5, 2015 12:35 PM
Comments
Post a comment
Thanks for signing in, . Now you can comment. (sign out)
(If you haven't left a comment here before, you may need to be approved by the site owner before your comment will appear. Until then, it won't appear on the entry. Thanks for waiting.)